Tampa Car Accident Lawyer Larry Disparti Calls Attention to Study on Drinking by Designated Drivers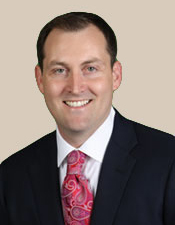 Tampa, FL (PRWEB) June 29, 2013
Tampa car accident attorney Larry Disparti said today that a new University of Florida study that focuses on drinking by so-called designated drivers should lead to consideration of stricter drunk driving laws.
The study, Breath Alcohol Concentrations of Designated Drivers, is available online and set for publication in the July 2013 issue of the Journal of Studies on Alcohol and Drugs.
The study polled 1,071 bar patrons in a southeastern college community restaurant and bar district over three months. Researchers found that 40 percent of the designated drivers polled did not, in fact, abstain from consuming alcohol. Actually, 18 percent had consumed enough to register a 0.05 BAC.
Currently, a 0.08 percent BAC is cause for a drunk driving charge (DWI or DUI) in Florida and all other U.S. states.
If designated drivers think its OK to drink and drive, then we have a serious problem, Disparti said. I think what this study reveals is that many drivers young ones in particular dont believe they are putting anyone at risk when they drink and drive.
But as weve seen in our personal injury practice, even drinking a little and driving or buzzed driving can be dangerous and place ones passengers and others on the road in danger.
Disparti is the founder of the Disparti Law Group, P.A., which represents victims of drunk driving accidents and other types of motor vehicle crashes in Tampa, New Port Richey, Clearwater, Tarpon Springs and surrounding areas in Florida.
The attorney said that the study should motivate lawmakers in Florida and elsewhere to strongly consider the National Transportation Safety Boards recommendation, issued this May, to reduce the legal limit for driving after drinking to 0.05 percent BAC.
A lower BAC limit would lead to sober drivers, which is what we need on our roads, Disparti said. Regardless of what the current BAC is in Florida, if you say youre going to be a designated driver, you should recognize that you owe a duty to your passengers and others to drive sober, not buzzed and certainly not drunk.
The attorney said that anyone who has been harmed by a driver who was drinking should seek the advice and representation of an experienced accident lawyer. He pointed out that a drunk driving charge or conviction is not required to establish liability in a personal injury claim.

Certainly, a car crash that involves any amount of drinking needs to be investigated by a professional, he said.
About Disparti Law Group, P.A.
Disparti Law Group, P.A., is a Tampa Social Security disability benefits and personal injury law firm that handles a variety of personal injury claims, including car accidents, slip-and-fall or premises liability, products liability, medical malpractice, wrongful death, nursing home neglect and inadequate security. Additionally, the firm provides legal assistance to individuals in cases involving Social Security Disability (SSD), Supplemental Security Income (SSI), railroad disability (FELA and RRB claims) and veterans benefits (including TSGLI claims). The firm serves clients in Tampa, St. Petersburg, Clearwater, New Port Richey, Tarpon Springs, Trinity and Spring Hill. To learn more about Disparti Law Group, P.A., call (800) 633-4091 or use the firms online contact form.