DUI Defense Attorney Darren Finebloom Successfully Argues Motion to Exclude Evidence in DUI Case; Charges Against Client Dropped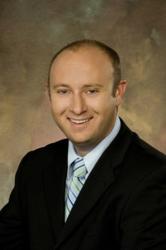 Florida (PRWEB) June 05, 2013
A client of Darren Finebloom, facing charges for a second DUI within 5 years, had all charges dismissed because of a motion to suppress evidence argued by Finebloom.
According to the court documents, the driver was stopped by a Sarasota Sheriffs department deputy for an equipment violation. Upon contact with the driver, the deputy noted bloodshot, watery eyes, an odor of alcohol, and slurred, thick-tongued speech. The driver admitted to drinking. A deputy from the departments DUI unit was called to the scene, and he requested that the driver perform three standard field sobriety tests. The deputy believed that the driver exhibited poor balance during the test, and arrested the defendant. A search of the vehicle revealed an open container of alcohol. The defendant was transported to the jail, where he refused a breath test.
The defendant retained DUI and criminal defense lawyer Darren Finebloom of Finebloom, Haenel & Higgins. Attorney Finebloom began his own investigation of the case and, upon evaluation of the States evidence, determined that there were violations of his clients constitutional rights. According to the court documents, Finebloom filed a motion with the court to suppress all evidence gathered in the case. At the motion hearing, the judge listened to the evidence presented by the State Attorneys office and Attorney Finebloom. After hearing their legal arguments, the judge agreed with Finebloom that his clients rights had been violated, and ordered that all evidence in the case be excluded. As a result, the State had no choice but to dismiss all charges against the client.
Darren Finebloom
DUI and criminal defense attorney Darren Finebloom combines extensive trial experience with a personal commitment to protect his clients rights. Finebloom currently holds the highest rating by Martindale-Hubbell and has been given a Superb (10 out of 10) rating by clients and peers on attorney rating service Avvo.com. He received his Bachelors Degree in Criminology from Florida State University and attended Cleveland-Marshall College of Law, where he graduated with honors. A former Public Defender for the 12th Judicial Circuit in Florida, he is the immediate past president of the Sarasota chapter of the Florida Association of Criminal Defense Lawyers. For more information about criminal defense attorney Darren Finebloom, go to http://www.fightyourdui.com/DarrenFinebloom.aspx.


Finebloom, Haenel & Higgins

Founded in 2004, Finebloom, Haenel & Higgins is a Florida criminal defense law firm. Its team of aggressive attorneys fights cases involving DUI, license suspensions, drug charges, juvenile offenses, battery, traffic violations and other crimes. Telephone calls are answered seven days a week, and case consultations are free. The firm has offices throughout Florida in Sarasota, Tampa, Orlando and Clearwater. For more information about the firm and criminal defense attorney Darren Finebloom, call 1-800-FIGHT-IT.
###