Tampa Car Accident Attorney Larry Disparti Urges Careful Consideration of NTSB Call for 0.05 BAC Drunk Driving Limit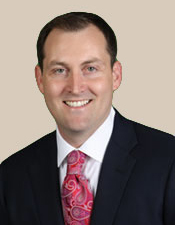 Tampa, FL (PRWEB) May 31, 2013
Tampa car accident lawyer Larry Disparti said today that a National Transportation Safety Board proposal to lower the threshold for drunk driving charges to a 0.05 percent blood-alcohol content level should be carefully considered by state legislators.
If a 0.05 percent BAC limit will reduce drinking and driving, and it will mean fewer drunk driving car accidents, injuries and lives lost, as the NTSB says, then it warrants serious consideration, said Disparti, founder of the Disparti Law Group, P.A., which assists car accident victims in the Tampa area and across Florida.
It was the NTSBs recommendation that led to the current 0.08 percent BAC threshold, Disparti continued. We, as a country, decided that was appropriate many years ago. Our leaders in Florida and elsewhere should give this new proposal a serious review as well.
The NTSB released several recommendations in a May 14 report entitled, Reaching Zero: Actions to Eliminate Alcohol-Impaired Driving. In addition to reducing the legal limit for driving after drinking, the report calls for: